Exposition 'WONDER' in Museum Kranenburgh, Bergen NH with scores from the Simeon ten Holt Foundation archives and the synthesizer Simeon ten Holt used.
www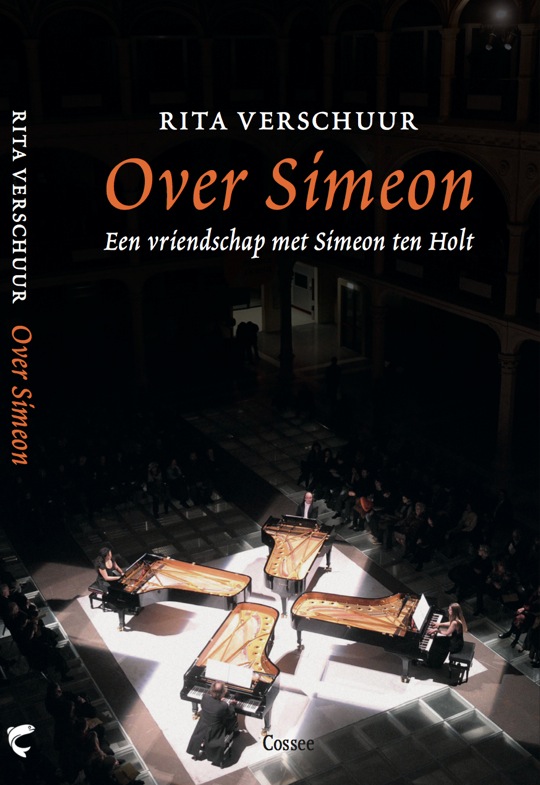 new book will be released in the end of November.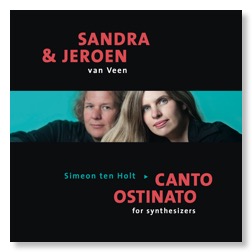 NEW CD expected, download ready; Canto Ostinato for synthesizers, 2 CD set

new cover for Facebook page.
click here
Premiere Centri-Fuga by Noord Nederlands Orkest on Feb 7th in Oosterpoort Groningen, after the intermission Canto Ostinato on four pianos.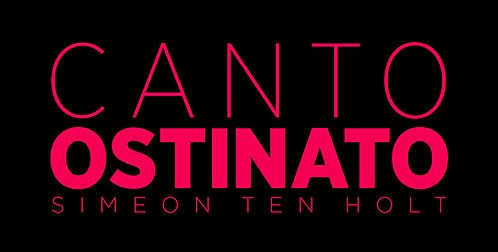 http://inactuelles.over-blog.com/simeon-ten-holt-solo-piano-music-volumes-i-v
http://www.arkivmusic.com/classical/album.jsp?album_id=854428
http://aureon.nl/opinie/jeroen-van-veen-simeon-ten-holt/